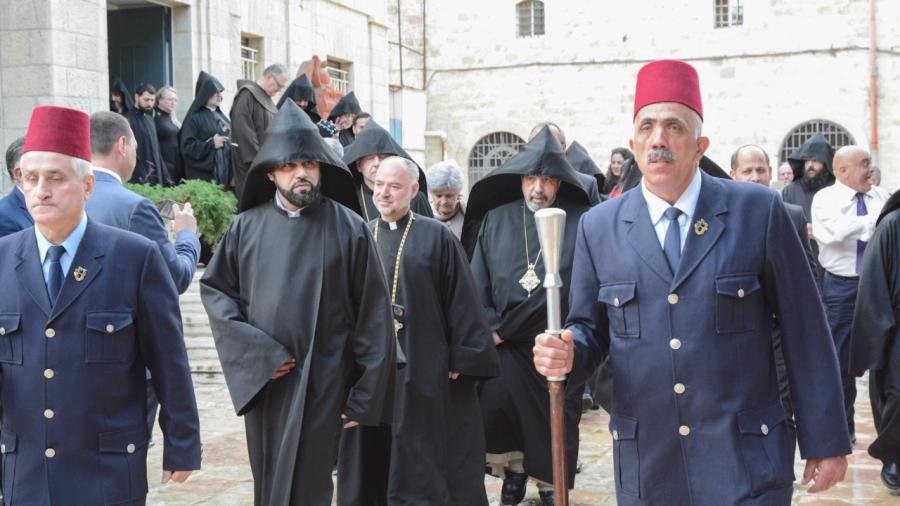 The "Helen and Edward Markidian" Museum of the Armenian Patriarchate of Jerusalem has been officially reopened.
Representatives of the Armenian Diocese of the United Kingdom and Northern Ireland participated in the events of the 100th anniversary of the establishment of the Diocese of the Greek Orthodox Church in Great Britain.
His Grace Bishop Armash Nalbandian, Primate of the Armenian Diocese of Damascus, participated in the enthronement ceremony of the newly appointed Assyrian leader of Aleppo.
Telecast type: Լուր Ռեպորտաժ