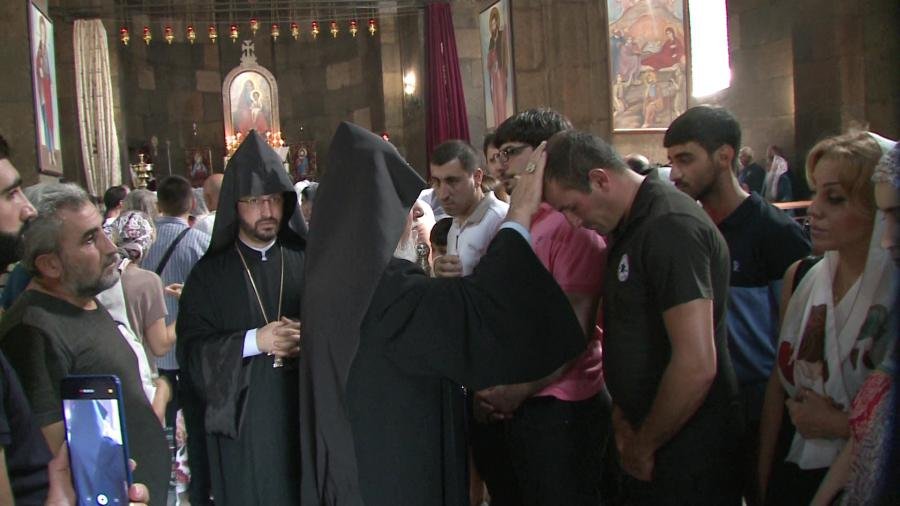 Republican Prayer On the occasion of the Independence Day of Artsakh
A pot full of Muron oil is blessed with daily prayers
On the eve of the Feast of Khachverats, the Holy Cross Church in Skyutar district of Istanbul was reopened.
With the blessing of the head of the Coptic Orthodox Church, Tavadros the Second, a delegation will arrive in Armenia for the ceremony of the Blessing of the Holy Miron to be held on October 1.
A blessing and consecration ceremony of the khachkar was held in Espo, Finland. It is the first khachkar erected in Finland and is dedicated to Armenian-Finnish friendship.
2023-09-04T21:30:00+04:00
Telecast type: Հաղորդաշար