Ս. Գրիգոր Լուսավորչի ելն ի վիրապ
Տոն Կաթողիկե Ս. Էջմիածնի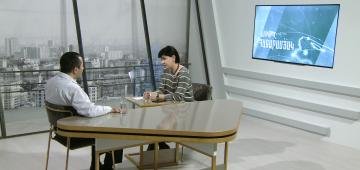 What were the borders of the first and then the second republics of Armenia? How can RA's borders be drawn today, particularly with Azerbaijan? Candidate of historical sciences Hamo Sukiasyan...
Aram Pachyan's story "Transparent Bottles" is one of the most famous prose works of the period of independence. Representation of a social problem, impressive plot and characters, important issues...
We are discussing the issue of science and education strategy with Ani Avagyan, director of the Armenian Heritage Development Fund.
Ս. Գրիգոր Լուսավորչի ելն ի վիրապ
Տոն Կաթողիկե Ս. Էջմիածնի